Farming and farmworkers during the coronavirus pandemic
All farmers who employ staff are currently facing a range of conundrums with some looking to reduce staff in the light of falling demand and others, especially those farmers involved in vegetable and fruit production, trying to employ staff.
Food production is so critical to the wellbeing of the nation that those involved in food production, processing, distribution, sale and delivery have been deemed key workers by the Government.  This includes farmers and farmworkers.
Mike Bracegirdle, Head of the Agriculture Team looks at the options open to rural employers.
Staff Protection
The Government's guideline to work from home where possible is not a practical option for farm staff.  The emphasise therefore needs to be on making the working environment as safe as possible by following the guidance issued by Public Health England https://www.gov.uk/government/organisations/public-health-england .  In particular for farmers;
Reduce contact with your staff by giving instructions via text or email.
If possible, arrange a rota or change working practices so that staff do not come into contact with each other.
Ensure breaks are taken individually rather than collectively.
Provide hand sanitation kits to all staff and disinfect milking parlours and tractors and other machinery which is operated by different staff members between use.
Plan 
You should have a plan in place in the event that either your or a worker needed to self-isolate:
Consider who would carry out the milking, or assist with lambing, or urgent arable work.
Can you re-train staff (without breach social distancing rules) so that business critical operations such as stock feeding are covered?
Ensure you have a list of all employees' emergency contact details.
Furlough
If you do not have enough work to justify keeping your workers, the option to furlough your staff is now available.
The Government has indicated that it will pay, via HMRC, 80% of the furloughed employees salary (subject to certain criteria) for a period of three months backdated to the 1st March.  As an employer you can choose to top up the 80% to 100% but note that the employee cannot do any work for you in this period.
Furlough will only start from the date that you give notice to employees and you may be asked to provide evidence of such notices. Remember that if the employee is being furloughed on 80% of their salary you will also need them to signify their agreement (preferably in writing and under a furlough agreement).  Our employment law team at Butcher & Barlow can provide further advice and guidance on this, including the issuing of notices or preparation of furlough agreements .
Job Description and  Flexibility
Are there any other options which would allow you to retain staff but adjust their working practices?
Overtime can be reduced but you cannot reduce an employee to a three day week unless there is a clause in the contract of employment to this effect.  If there is no clause, the employee needs to be in full agreement. Employees are likely to accept a reduction in hours if it gives greater certainty as to job security. However, this needs to be balanced against the option to furlough referred to above.
If the employees Contract of Employment contains a job description, you cannot ask the employee to work outside of their allotted role without their consent. Bear in mind that farm machinery is inherently dangerous and asking an employee to carry out a task for which they have not undertaken proper training may give rise to a breach of Health and Safety Regulations.  Fortunately many farm workers have had diverse careers and as such may be happy to assist following refresher training (undertaken with social distancing guidelines in mind).
If you do ask your employees to work additional hours, under the Working Time Regulations 1998 workers cannot be required to work more than 48 hours per week unless they have signed a relevant opt out agreement.
Sick Pay
If an employee advises that they have had to self-isolate on the advice of NHS 111 or a Doctor or suitably qualified medical practitioner they are entitled to Statutory Sick Pay from day one.  This includes a carrier of the COVID-19 (who may not exhibit the symptoms) and members of their household who are required to self-isolate for a period of 14 days PROVIDED that they are self-isolating under the Public Health England guidance and not just because they are concerned for their safety.
Maintaining effective communications with your employees is essential during this period to ensure that your staff feel safe and to ensure their cooperation with any changes in working practice.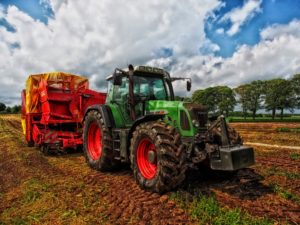 If you require any further advice in relation to your employees please contact either Mike Bracegirdle at mbracegirdle@butcher-barlow.co.uk or on  07768 512997 or Justin Kelly, Head of the Corporate and Commercial Team and employment law specialist at jkelly@butcher-barlow.co.uk  or mobile 07969 100353.
To view Butcher & Barlow's own working practices during this period of lockdown, please visit www.butcher-barlow.co.uk/news