Family Mediation Week 2021
The 18th to the 22nd of January is Family Mediation Week, supported by the Family Mediation Council and Resolution.
Family Mediation Week aims to raise awareness of mediation and how it can help separating families manage their issues collaboratively and productively.
What is mediation?
Family Mediation has a history going back decades, the essential goal being to enable separating couples to make agreements about their family without the conflict, and the cost, of court proceedings. It is now a requirement in most family court cases that it has at least been considered as an option, although it not compulsory that couples attend a joint mediation session unless the both agree to do so.
Mediation thus requires some wiliness to reach an agreement on both sides, but it can still be used even when the issues are very difficult or communication between the parties has broken down. Mediators have an initial discussion with participants to ensure that it is suitable and safe. Their training and their skill is to help even when there are major disagreements.
A mediator does not take sides, or impose decisions, but having a neutral person involved, who can talk over the options, help to think practically, and try to find ways forward, is often a very valuable option for separating couples, and certainly often much more productive that trying to argue directly, when things can quickly become fraught, and unhappiness get in the way of practical solutions.
Legal advice can be a useful part of the mediation process, and parties to mediation can get help from a solicitor to go over the information they get from mediation and to understand the legal issues they might want to discuss in mediation sessions. Solicitors can also help with implementing any understanding reached in mediation.
Ideally, mediation enables parties to find a much wider ranging agreement than a court could impose, and tailored to their needs and those of their children. If successful it can be far less expensive than court, and help to preserve at least a constructive relationship between the separating couple for the future – especially worthwhile where there are children involved. It may not be suitable for everyone, but where it can be used it has very many advantages.
Resolution
You can learn more about mediation from Resolution, an association of specialist family solicitors with a code of practice that commits to a constructive approach to family law cases: https://resolution.org.uk/. Butcher & Barlow subscribe to this code of practice, and many of our lawyers are members.
Family Mediation Council
You can also find out more from the Family Mediation Council https://www.familymediationcouncil.org.uk/
Mediation is a possible way forward that we consider with clients when they contact us about a family problem. If you would like to know more about the options to find settlement in family disputes, please do contact us or visit our Mediation page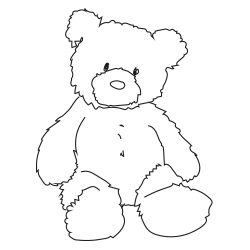 Our Family Law team remain available for advice and guidance on any existing or new matter.  Please do not hesitate to get in touch via enquiries@butcher-barlow.co.uk or directly with your nearest office to arrange your free initial 30 minute meeting.