Dairy Contracts Consultation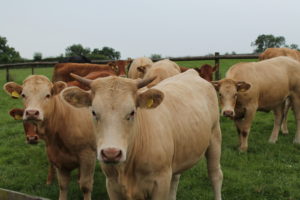 Evidence gathered by the Government has confirmed that unfair practices exist in the dairy industry. The Dairy Contracts Consultation which was opened by DEFRA on the 24 June and closes on the 15 September will explore whether regulations could be introduced to ensure farmers are treated fairly.
Cheshire has always been at the centre of the UK dairy farming industry and it is vitally important that all dairy farmers respond to this consultation.
The Consultation was opened in response to concerns raised that the primary milk producers (farmers) tend to occupy positions of relative market weakness in the food supply chain.
Those of us in the "older generation" will remember the Milk Marketing Board, which paid a fixed price per gallon dependent upon milk quality, and evened out the price  both geographically and across the year.
On the abolition of the Milk Marketing Board farmers were free to enter into their own contracts with supermarkets, cheese producers, dairies and other end users. However it was soon demonstrated that the individual farmers had unequal bargaining powers which has the potential to expose them to both fluctuations in their price and in certain cases an unequitable price structure.  This has led to competition for certain "contracts" and the buyers imposing very tough conditions on the farmers themselves.
A number of other nations have introduced regulations to stabilise markets and address the imbalance of bargaining positions. In the EU, Germany and France have introduced laws which require written milk contracts between the farmer and processors. The Scottish government are ahead of DEFRA and have already published their analysis – mandatory written contracts are likely to become the norm.
The NFU is lobbying its members to respond to the Consultation and has issued five key guideline responses to assist members in responding  before the Consultation closes.
How can Butcher Barlow assist?
Unfair, unclear and inflexible terms can limit the most efficient farmers to budget effectively, manage price volatility and run a profitable and sustainable business.
Our Agriculture team works closes with our Company and Commercial team who have the necessary expertise in reviewing all forms of contracts, identifying where variations should be made to specifications or contract terms (especially if these can be imposed at short notice). They are also able to assist with termination of agreements.
Don't get caught in a contract trap. Whatever form of contract you are considering entering into contact Butcher & Barlow for advice before signing.
Butcher & Barlow have been advising the rural community and agri-business for many years, and the team is Top Tier ranked in The Legal 500.
Contact the team on agriculture@butcher-barlow.co.uk or 01606 334309.