Alternative Dispute Resolution: A Guide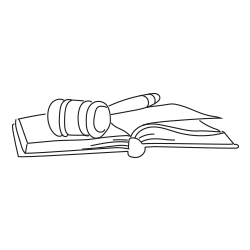 Being involved in a dispute is never a pleasant experience. In order to attempt to resolve matters, parties are often encouraged to consider using Alternative Dispute Resolution (ADR) as an alternative to matters progressing to a court hearing.
In this article, dispute resolution expert Sam Dale looks at the ways in which a dispute can be settled amicably without the need to go to court.
Different Types of ADR
There are various types of ADR to consider to resolve a dispute. The options fall in to three categories:
Non-binding without third-party involvement – this could simply involve correspondence between the parties or a "round the table meeting" in order to resolve matters;
Non-binding processes with third-party involvement – this could include mediation where an independent third party (usually a trained mediator often with a legal background) is appointed to encourage the disputing parties to reach an agreement
Binding processes – This could include Arbitration where a third party is appointed by the disputing parties to evaluate the evidence and come to a binding decision or Expert Determination where an expert is appointed by the disputing parties to make a decision on particular issues (typically not of a legal nature)
Advantages of ADR
The benefits of using ADR are obviously case specific. Generally, the use of ADR can avoid the need for lengthy court proceedings which, in turn, can reduce a party's legal costs.
Certain methods of ADR, as detailed above, are not binding and are usually conducted "without prejudice" meaning that any discussions cannot be referred to in any subsequent Court proceedings if the dispute was not resolved.
Even if matters are not resolved, ADR can narrow the issues in dispute and allow the parties to evaluate the strengths and weaknesses of their own cases.
Disadvantages of ADR
If matters are not resolved using ADR, the arrangement of the same may have caused a delay in progressing matters and may also increase legal costs incurred.
ADR is not always suitable, especially where there are urgent matters that need Court involvement.
Parties can also be concerned that suggesting mediation may put across a sign of weakness to the other party.
Refusing ADR
It should be noted that the Courts encourage the use of ADR. If there is a refusal by a party to engage in ADR without valid reason then there could be costs penalties against the refusing party. Careful consideration needs to be made before a party refuses to cooperate with any proposed ADR.
If you have an ongoing dispute and would like to explore the use of ADR, Sam can be contacted at our Sandbach office on 01270 762 521.
At Butcher & Barlow LLP, we have specialist solicitors across the North West region who can assist you with any nature of dispute.
Get in touch with your local office to find out how we can help you achieve a fair and amicable outcome to your dispute.